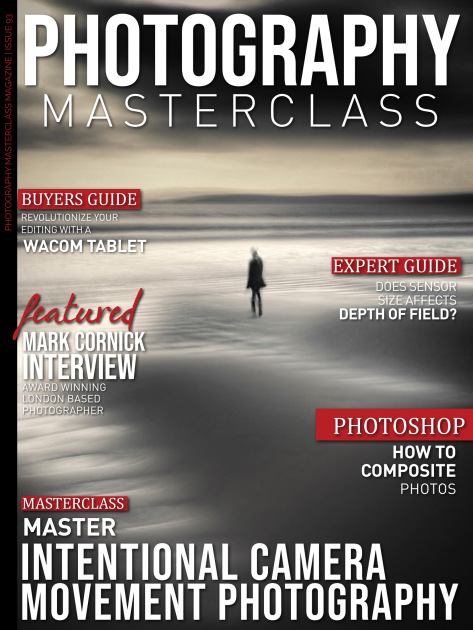 Sep 01, 2020
Photography Masterclass Magazine Newsstand
Issue 93
In this issue
Want to get creative and try out a new abstract form of photography? Then Intentional Camera Movement (ICM) photography is for you!
This impressionist style of photography involves deliberately moving the camera about during a long exposure. The resulting abstract images can offer something quite unique and different to a photographer – giving you the chance to create work that looks more like an abstract painting.
In this issue we cover everything you need to know to get started with ICM photography to create some really distinctive and special images!
Also in this issue:
+ In our expert guide, we look at whether sensor size affects depth of field.
+ We also bring you an in-depth interview with award-winning London based photographer, Mark Cornick, whose abstract images using Intentional Camera Movement and Multiple Exposure photography give a totally unique angle on what photography is about!
+ In our inspiration article we cover Olympus quitting cameras and whether there is any hope
+ Learn how to composite photos in Photoshop in our post-processing guide - a useful skill to have especially if you want to try out intentional camera photography to make your images really stand out
+ We feature a time-lapse that provides an incredible 3-minute journey through the majestic northern Himalayas of India
+ And don't miss the lowdown on how using a Wacom tablet can revolutionize your photo editing!
Get All This and More In A Content Packed Issue!