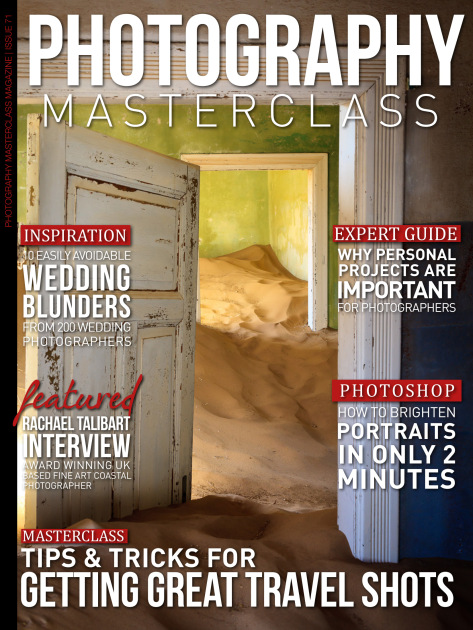 Nov 01, 2018
Photography Masterclass Magazine Newsstand
Issue 71
In this issue
Travel gives you a fantastic opportunity to tell the stories of the places you've visited through your photography. It's a great chance to document other places and locations. In this issue we discover the tips and tricks you need to know for getting great travel shots anytime you're away from home.

In our expert guide, we look at why personal photography projects are important for photographers. You'll learn how to brighten portraits in only 2 minutes, in a great Photoshop video tutorial. We also being you an in-depth interview with award winning fine art coastal photographer, Rachael Talibart. And don't miss the lowdown on the Nikon's mirrorless cameras, the Z6 and Z7, where we discuss whether these could really be serious competitors to Sony's mirrorless lineup!
Get All This and More In A Content Packed Issue!