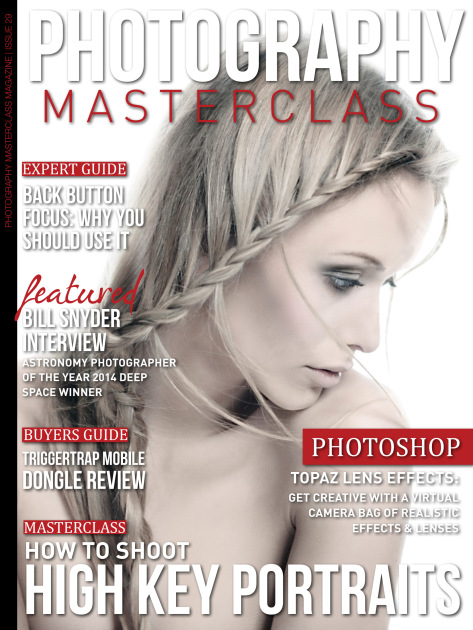 Apr 24, 2015
Photography Masterclass Magazine Newsstand
Issue 29
In this issue
This issue of Photography Masterclass features our in-depth masterclass on shooting high key portraits, and an expert guide on why you should use back button focus.
Larry Lourcey demonstrates the great Topaz Lens effects plugin in his Photoshop video tutorial, and we bring you an in-depth interview with Astronomy Photographer of the Year 2014 Deep Space Winner, Bill Snyder.
Get all this and more in this content packed issue!