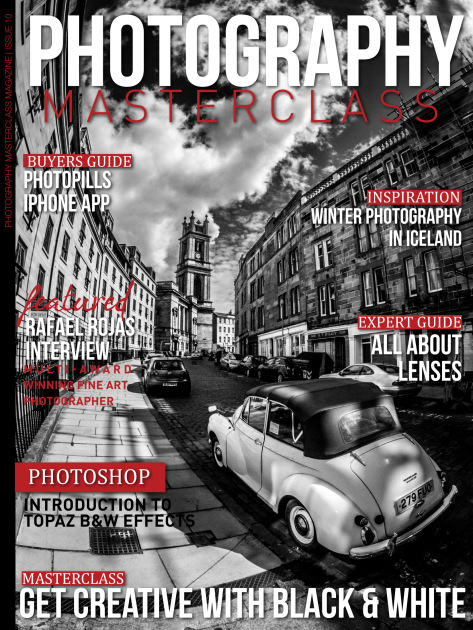 Sep 01, 2013
Photography Masterclass Magazine Newsstand
Issue 10
In this issue
This issue of Photography Masterclass features our in-depth masterclass on getting creative with black and white, and an expert guide on everything you ever wanted to know about lenses.
Larry Lourcey continues our black and white theme with a great tutorial on using Topaz B&W effects in Photoshop, and we have the pleasure of bringing you an in-depth interview with multi-award winning Fine Art photographer, Rafael Rojas.
Get all this and more in this content packed issue!