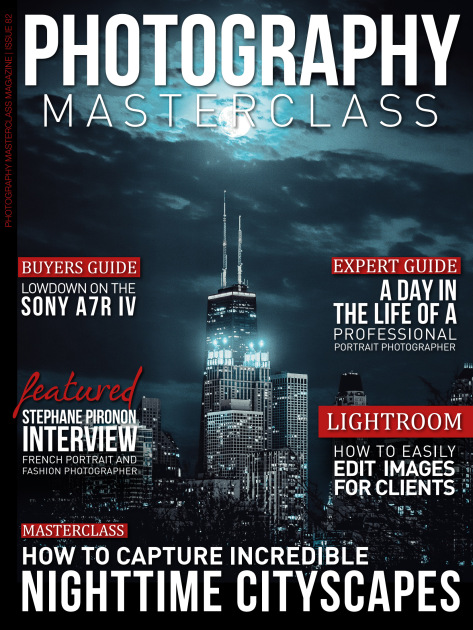 Oct 01, 2019
Photography Masterclass Magazine Newsstand
Issue 82
In this issue
Did you know that cities can be the perfect place to take photographs at night? Night time photography can seem like a daunting prospect, but cities make the job easier as when the sun goes down, buildings light up with all sort of artificial lighting.
In this issue, you'll learn the best ways to get incredible night time cityscapes. By following just a few simple techniques, you can start capturing stunning and unique cityscape images of your own.
Also in this issue:
+ In our expert guide, Jo Plumridge reveals exactly what the day in the life of a professional portrait photographer looks like.
+ You'll discover top tips for getting the perfect photo in 10 seconds, in an inspirational video tutorial.
+ We interview French portrait & fashion photographer, Stephane Pironon, whose stylish portraits really capture the essence of human nature!

+ We feature a handpicked selection of our favourite photos in our Editor's Choice section.
+ You'll learn how to how to easily edit images for clients in a great Lightroom video tutorial.
+ We also give you the lowdown on the Sony a7r IV and find out why we think it's the best full frame Sony camera you can currently buy!
Get All This and More In A Content Packed Issue!