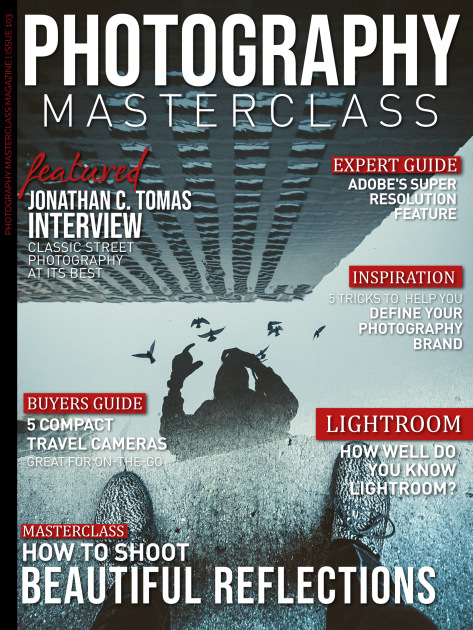 Jul 01, 2021
Photography Masterclass Magazine Newsstand
Issue 103
In this issue
Reflections can work beautifully in photographs, but they do require some skill to get right. In this issue of Photography Masterclass Magazine, we'll look at different types of reflections, how to capture them and the best equipment to help!
Also in this issue:
+ In our inspiration article, we look at how to define your photography brand.
+ We bring you an in-depth interview with Spanish photographer, Jonathan C. Tomas, who is the definition of classic street photography at its best!
+ Find out how well you know Lightroom, in a great photo editing video tutorial.
+ We show you how to use Lightroom & Photoshop's "Super Resolution" feature.
+ We feature a hauntingly beautiful black & white timelapse, depicting the incredible might of storm clouds.
+ And don't miss our look at 5 compact travel cameras that are great for on-the-go shooting!
Get All This and More In A Content Packed Issue!