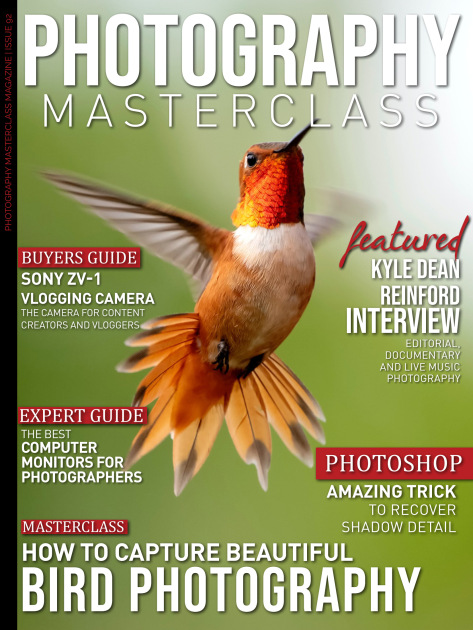 Aug 01, 2020
Photography Masterclass Magazine Newsstand
Issue 92
In this issue
Birds are a challenging photography subject. They move quickly and can often be fairly small, meaning that they take a certain amount of skill to capture accurately. In this issue, we look at the equipment and techniques you need to photograph birds and produce beautiful images.
Also in this issue:
+ In our expert guide, we look at the best computer monitors for photographers.
+ You'll discover an amazing trick to recover shadow detail in Photoshop, in a great video tutorial.
+ We also bring you an in-depth interview with Kyle Dean Reinford - a Nashville-based photographer specializing in editorial, documentary and live music photography, who has photographed the likes of the Foo Fighters, Mumford & Sons, David Guetta & Daft Punk, to name but a few. He's worked with many labels and publications including Virgin, Red Bull, Roc Nation & Rolling Stone Magazine, and has amassed an incredible portfolio of images!
+ And don't miss the lowdown on the Sony ZV-1 - the camera for content creators and vloggers!
Get All This and More In A Content Packed Issue!