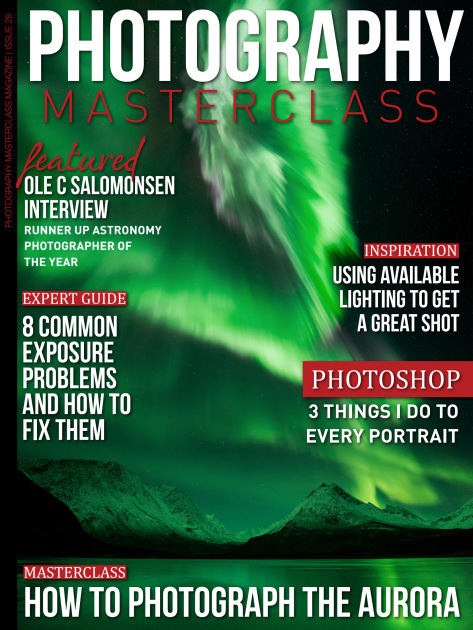 Mar 27, 2015
Photography Masterclass Magazine Newsstand
Issue 28
In this issue
This issue of Photography Masterclass features our in-depth masterclass on how to photograph the Aurora, and an expert guide on 8 common exposure problems & how to fix them.
Larry Lourcey demonstrates the 3 things he does to every portrait in his Photoshop video tutorial, and we bring you an in-depth interview with Norwegian based Aurora photographer Ole C Salomonsen.
Get all this and more in this content packed issue!