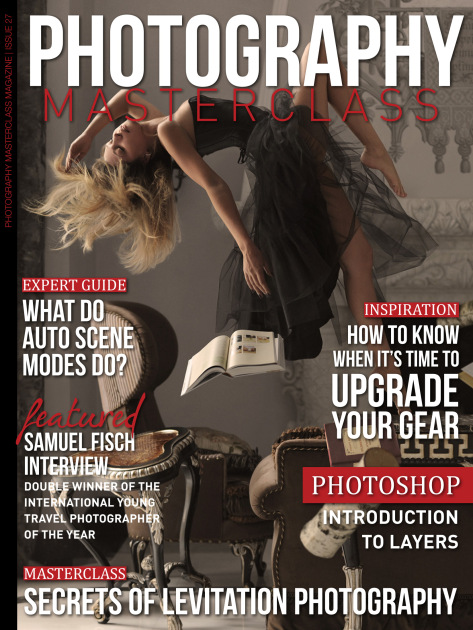 Feb 24, 2015
Photography Masterclass Magazine Newsstand
Issue 27
In this issue
This issue of Photography Masterclass features our in-depth masterclass on the secrets of levitation photography, and an expert guide on what auto scene modes do.
Larry Lourcey provides an introduction to using layers in his great Photoshop video tutorial, and we bring you an in-depth interview with internationally published travel photographer, Samuel Fisch, a double winner of the International Young Travel Photographer of the Year.
Get all this and more in this content packed issue!