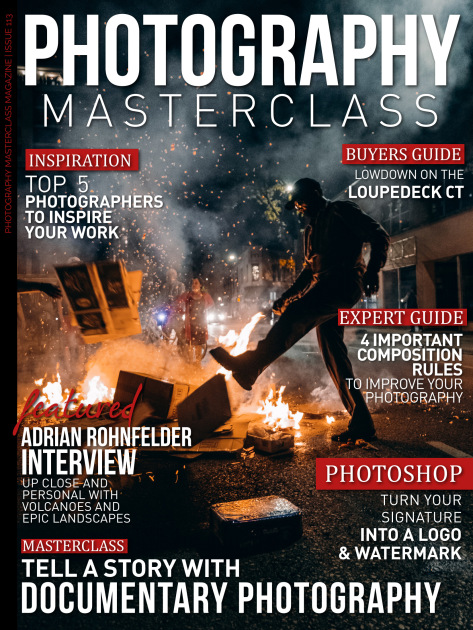 May 01, 2022
Photography Masterclass Magazine Newsstand
Issue 113
In this issue
Tell A Story With Documentary Photography
Documentary photography uses photographs to tell a factual story. Good documentary photography is raw and authentic and a photographer's job is to capture the story in a way that speaks to an audience. In this issue, we look at what goes into capturing unique documentary photography and how you can use this challenging genre to really explore your creative skills.
Also in this issue:
+ In our inspiration article, we look at 5 top photographers to inspire your work!
+ We bring you an in-depth interview with Adrian Rohnfelder, who dropped a corporate consulting career for one of travelling the world and getting up close and personal with volcanoes and epic landscapes!
+ Discover how to turn your signature into a watermark and logo, in a great Photoshop video tutorial.
+ In our expert guide section, we reveal 4 important composition rules to improve your photography!
+ Experience an incredible timelapse journey through the fall season of arctic Norway.
+ And don't miss our lowdown on the Loupedeck CT – a powerful and highly customizable editing console!
Get All This and More In A Content Packed Issue!