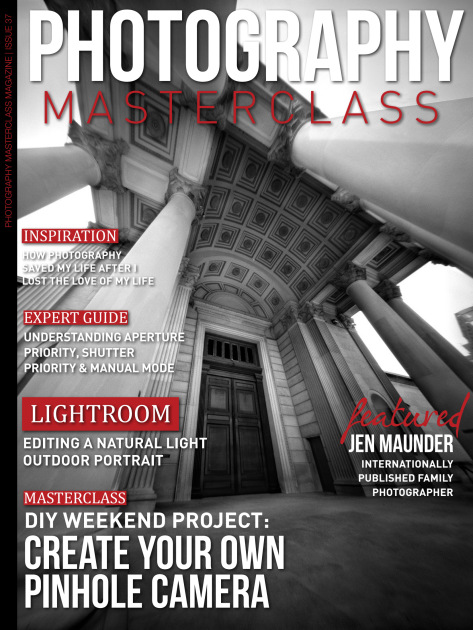 Jan 01, 2016
Photography Masterclass Magazine Newsstand
Issue 37
In this issue
It's that time of year when lots of us are looking for a little DIY photography project. The look and feel of pinhole photography is unique and creating your own pinhole camera can be a great project. Traditional pinhole cameras use film but in this issue we teach you exactly how to create one using your current DSLR! As our resident photography expert, Jo Plumridge, says "pinhole images can be very arty and moody if shot and printed in the right way, and it's great fun trying to produce good results!", so let's get creative!
It's good to go back to basics once in a while so in this issue we look at what aperture priority mode, shutter priority mode and manual modes do, and when to use them. Chelsea Northrup demonstrates how to edit a natural light outdoor portrait in a great Lightroom tutorial video, and we interview internationally-published child and family photographer, Jen Maunder, whose images are simply stunning.
Get all this & more in a content packed issue!