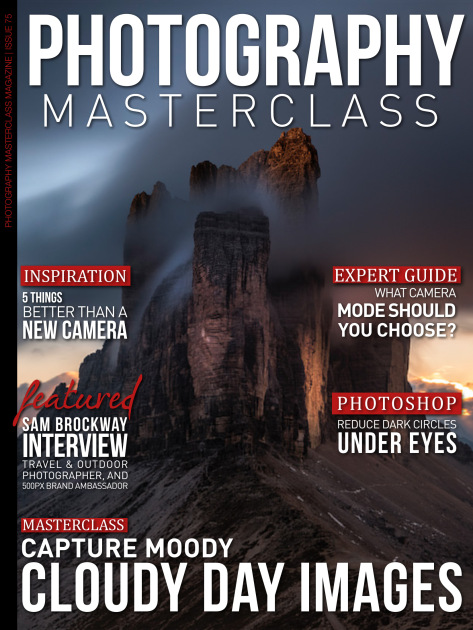 Mar 01, 2019
Photography Masterclass Magazine Newsstand
Issue 75
In this issue
Overcast days aren't usually a photographers first choice, but strangely cloudy days can actually result in perfect shooting conditions. Clouds diffuse light and are often called 'Nature's softbox'. In this issue learn exactly how to use that light to your advantage and create some fantastic moody images on cloudy days.
Also in this issue: We discuss what camera mode you should choose, in our expert guide, so you know what they do & when you should use them, and you'll discover how to reduce dark circles under eyes in a great Photoshop video tutorial. We also being you an in-depth interview with travel & outdoor photographer, and 500px brand ambassador, Sam Brockway. And don't miss the lowdown on the Insta360 One X, where we look at whether you should buy this 360 camera!
Get all this and more in this content packed issue!