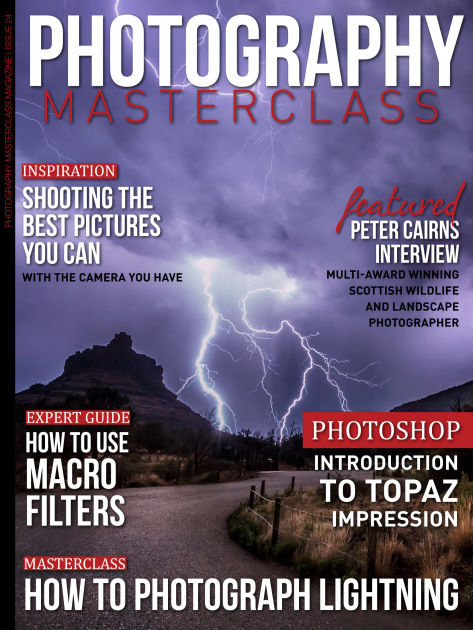 Nov 19, 2014
Photography Masterclass Magazine Newsstand
Issue 24
In this issue
This issue of Photography Masterclass features our in-depth masterclass on photographing lightning, and an expert guide on how to use macro filters.
Larry Lourcey gives us a first look at the new Topaz Impression plugin in his Photoshop video tutorial, and we bring you an in-depth interview with multi-award winning Scottish wildlife and landscape photographer, Peter Cairns.
Get all this and more in this content packed issue!