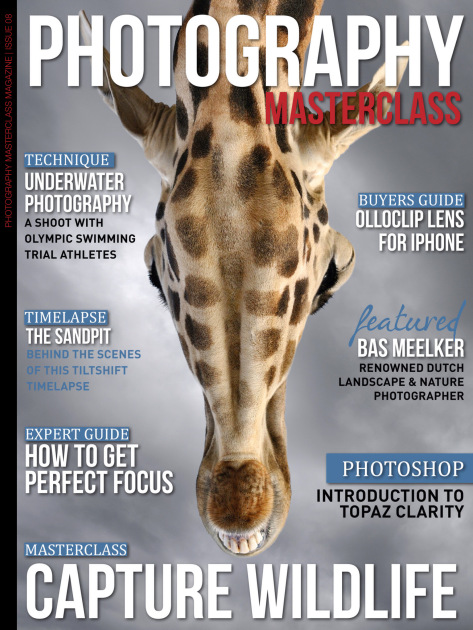 Jul 01, 2013
Photography Masterclass Magazine Newsstand
Issue 8
In this issue
This issue of Photography Masterclass features our in-depth masterclass on how to capture wildlife, and an expert guide on getting perfect focus.
Larry Lourcey gives us an introduction to the new Topaz Clarity plugin for Photoshop, and we have the pleasure of bringing you an in-depth interview with renowned Dutch nature & landscape photographer, Bas Meelker.
Get all this and more in this content packed issue!