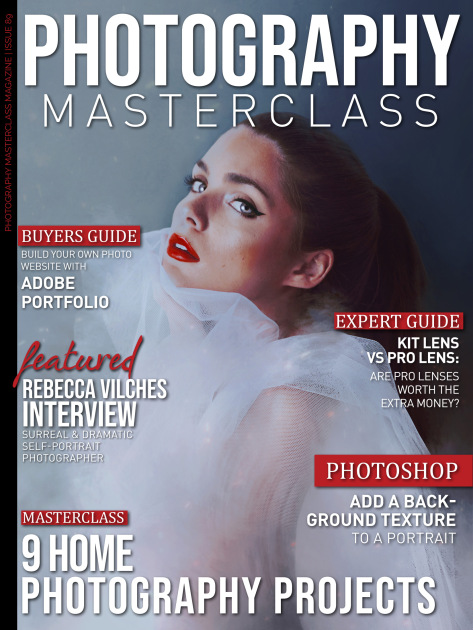 May 01, 2020
Photography Masterclass Magazine Newsstand
Issue 89
In this issue
We're living in strange times, with the world somewhat restricted for most of us at the moment. So, what can us photographers do to keep the creative juices flowing while we're at home?
In the latest issue of Photography Masterclass Magazine, we cover 9 ideas for home photography projects you can turn your hand to, that will allow you to keep busy and, more importantly, keep creative.
Also in this issue
+ In our expert guide, we look at kit lenses vs pro lenses, and whether pro lenses are worth the extra money.
+ You'll discover how to add a background texture to a portrait, in a great Photoshop video tutorial.
+ We also bring you an in-depth interview with Spanish photographer, Rebecca Vilches, whose surreal and dramatic portraits you'll never believe are actually self-portraits!
+ And don't miss the lowdown on Adobe Portfolio, which allows you to build your own photo website in just a few hours!
Get all this and more in this content packed issue!