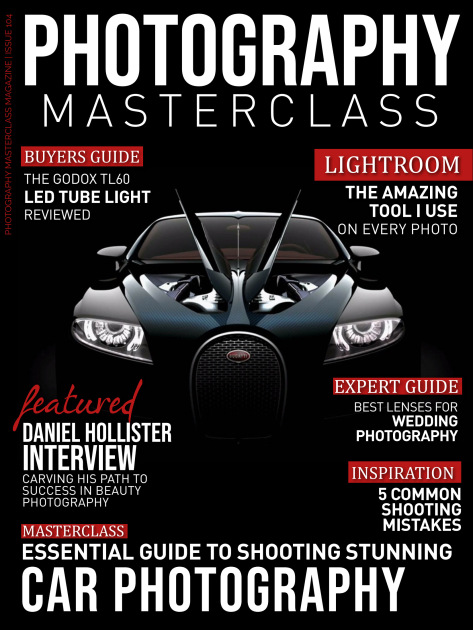 Aug 01, 2021
Photography Masterclass Magazine Newsstand
Issue 104
In this issue
Car photography is a great genre to start working in. The challenge of putting a beautiful location and a stunning car together is definitely one worth experimenting with! In this issue of Photography Masterclass Magazine, we look at how best to approach photographing cars, and the equipment and techniques you'll need to get great results.
Also in this issue:
+ In our inspiration article, we look at 5 common shooting mistakes beginner photographers make.
+ We bring you an in-depth interview with photographer, Daniel Hollister, who is carving his path to success in beauty photography.
+ Nigel Dawson reveals the amazing tool he uses on every photo in Lightroom, in a great photo editing video tutorial.
+ We look at some of the best lenses to use for wedding photography and why these are the ones that should be in your kit.
+ Experience the beauty of the mystical dancing lights of the aurora in Northern Norway, in an incredible timelapse video.
+ And don't miss our review of the brilliant Godox TL60 LED Tube Light!
Get All This and More In A Content Packed Issue!