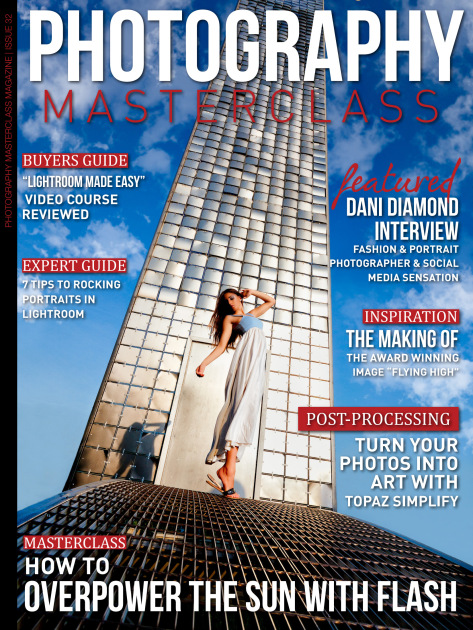 Jul 31, 2015
Photography Masterclass Magazine Newsstand
Issue 32
In this issue
Want to create some eye-popping images? Learn how to overpower the sun with flash in this issue of Photography Masterclass magazine and find out how! Also Trevor Shervin reveals how he created his iconic images of the Masai tribe in Kenya using this exact technique!
Also in this issue, learn 7 tips to get rocking portraits in Lightroom with a full video editing walkthrough. Larry Lourcey demonstrates how to turn your photos into art with Topaz Simplify, and we bring you an in-depth interview with social media sensation, Dani Diamond.
Get all this and more in this content packed issue!