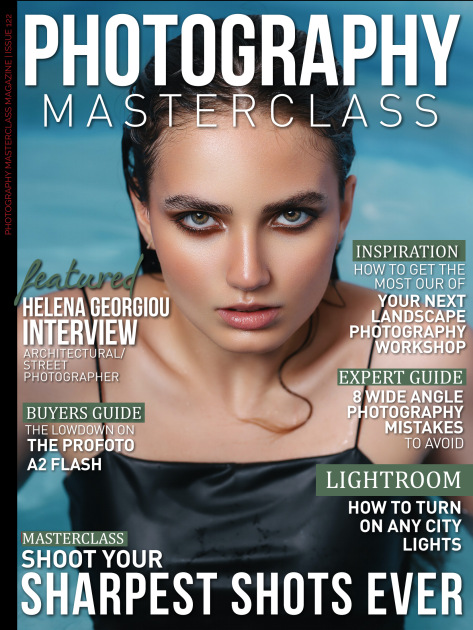 Feb 01, 2023
Photography Masterclass Magazine Newsstand
Issue 122
In this issue
Shoot Your Sharpest Shots Ever
We all know it's not always that easy to get a sharp shot. There are various factors that come into play and some photographic situations are more challenging than others. In this Issue of Photography Masterclass Magazine, we look at how you can make sure that you always get pin-sharp shots.
Also in this issue:
+ Find out how to get the most out of your next landscape photography workshop!
+ We bring you an in-depth interview with internationally exhibited Cypriot architectural/street photographer, Helena Georgiou. Being an avid traveller, she manages to throw a unique perspective on the different locations she visits through the use of human elements in her images.
+ Learn how to turn on any city lights with Lightroom Classic, in a great editing video tutorial.
+ In our expert guide, we reveal 5 wide-angle photography mistakes we see all the time.
+ Join in a stunning timelapse into the tranquil winter wonderland of the Northern Alps.
+ And don't miss the lowdown on the Profoto A2 Flash.
Get All This and More In A Content Packed Issue