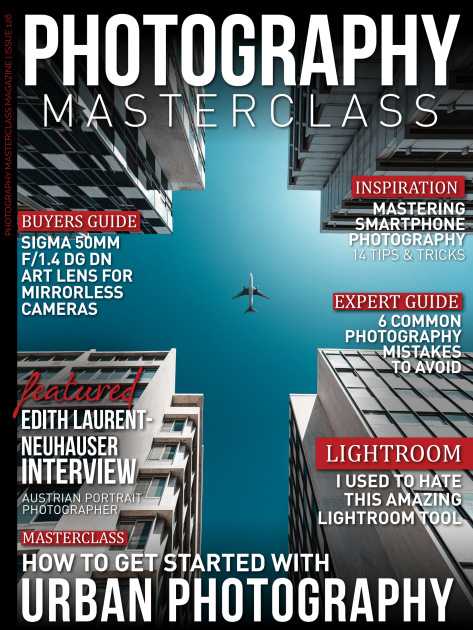 Jun 01, 2023
Photography Masterclass Magazine Newsstand
Issue 126
In this issue
How To Get Started With Urban Photography
Are you fascinated by the energy and vibe of urban environments and looking to capture it through your camera lens? Discover the world of urban photography in this issue of Photography Masterclass Magazine. You'll learn about the different styles of urban photography, the equipment you need to get started, and some essential tips to help you take stunning urban shots.
Also in this issue:
+ In our Editor's Choice section we showcase a handpicked selection of our favorite photos.
+ In our expert guide, we look at 6 common photography mistakes to avoid as a beginner.
+ Find out our 14 tips & tricks for mastering smartphone photography.
+ Discover an amazing Lightroom tool, in a great video tutorial.
+ We interview Austrian portrait photographer, Edith Laurent-Neuhauser, who's developed a talent for producing unique images that have a romantic vintage feel to them. Get lost in time when looking at her stunning portraits.
+ In our Readers Gallery, we showcase the very best shots from our talented readers.
+ Experience an incredible timelapse video journey around the largest particle collision detector in the world.
+ And don't miss our guide on the Sigma 50mm f/1.4 DG DN Art Lens for mirrorless cameras!
Get All This and More In A Content Packed Issue!