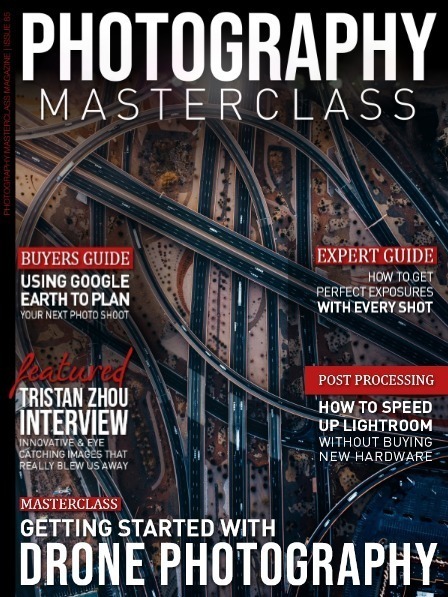 Jan 01, 2020
Photography Masterclass Magazine Newsstand
Issue 85
In this issue
Drone photography is one of the fastest-growing sectors of photography, giving photographers the ability to capture aerial shots without having to find a passing aeroplane!
Drones have opened up aerial photography to a wider market, allowing photographers to capture stunning landscapes from above. In this issue, we look at how to get started with drone photography – the equipment you'll need and how to shoot your aerial images.
Also in this issue:
+ In our expert guide, we look at how to get perfect exposures with every shot.
+ You'll discover 10 moments in history that changed cameras, in an inspirational video tutorial.
+ We interview award-winning photographer, Tristan Zhou, whose innovative and eye-catching images really blew us away!
+ You'll learn how to speed up Lightroom without buying new hardware in a great video tutorial.
+ We feature an amazing timelapse that explores the incredible diversity of Chile in winter.
+ And don't miss our guide on using Google Earth to plan your next photoshoot!
Get All This and More In A Content Packed Issue!