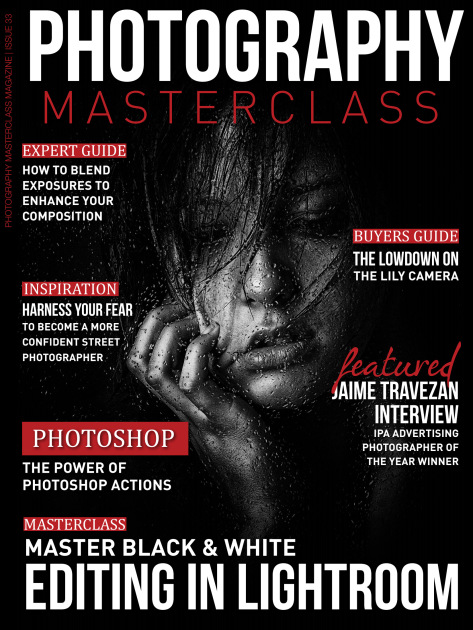 Aug 31, 2015
Photography Masterclass Magazine Newsstand
Issue 33
In this issue
Have you ever looked at a photo and thought, "this image would be perfect converted to black and white"? But have you ever found that the resulting black and white image in Lightroom, just seems to be really flat and uninteresting, and you aren't sure how to really make it pop?
In this issue we delve into exactly how to master black and white editing in Lightroom. After going through our video tutorials, you'll have the knowledge on just how to edit your black and white photos in Lightroom to create some really stunning images.
Also included in this issue is a great inspirational article from street photography legend Eric Kim, where he discusses how to harness your fear and become a more confident street photographer. Anne McKinnell demonstrates how to blend exposures to enhance your composition, and we interview IPA Advertising Photographer of the Year Winner, Jaime Travezan. We also look at Brad Goldpaint's amazing Illusion of Lights Timelapse, and check out the new Lily Camera, the world's first throw-and-shoot camera.
Get all this and more in this content packed issue!