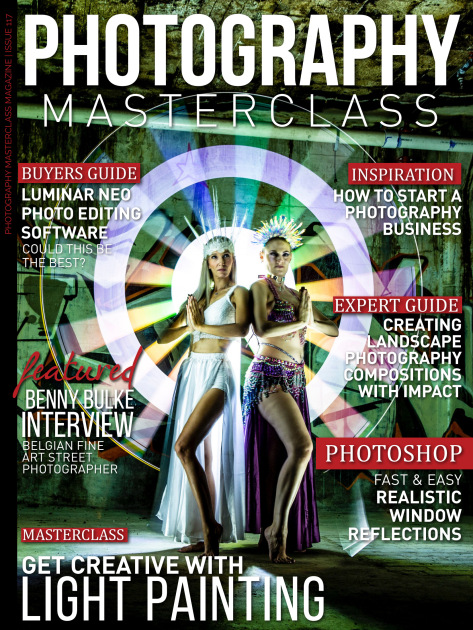 Sep 01, 2022
Photography Masterclass Magazine Newsstand
Issue 117
In this issue
Get Creative With Light Painting
There are so many fun techniques to try out in photography, and light painting is one of them. You can produce some really creative images but you need to get your setup right before you start. In this issue, we'll teach you all you need to know about the technique – from the equipment you need through to tips and tricks for getting the best shots.
Also in this issue:
+ We look at how to start a photography business!
+ We bring you an in-depth interview with Belgian fine art street photographer, Benny Bulke, who's honed his focus on black and white images to stunning effect.
+ Learn how to create realistic window reflections, in a great Photoshop video tutorial.
+ In our expert guide, we share our tips for how to create landscape photography compositions with impact!
+ Experience a stunning timelapse journey through the beautiful Wild Atlantic Way in Ireland.
+ And don't miss our guide on Luminar Neo Photo Editing Software, and why we think this could be the best photo editing software out there.
Get All This and More In A Content Packed Issue!