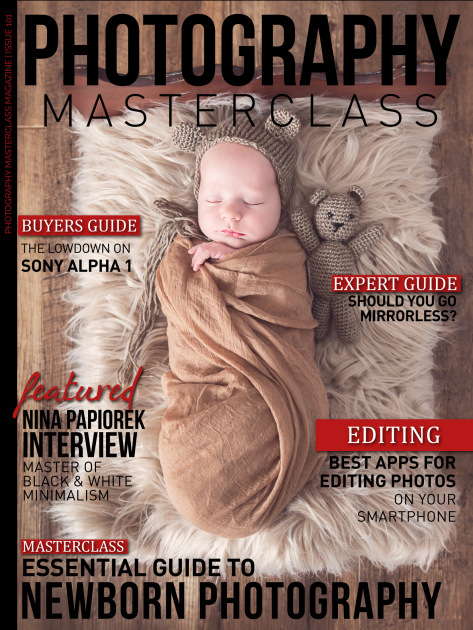 May 01, 2021
Photography Masterclass Magazine Newsstand
Issue 101
In this issue
Newborn photography is an extremely popular genre of photography and involves photographing babies when they are just a few weeks old. Although it can often be challenging, with a little know-how you can achieve results that the family will be delighted with. In this issue of Photography Masterclass Magazine, we look at everything you need to get successful newborn photos.
Also in this issue:
+ Discover the best apps for editing photos on your smartphone or tablet!
+ We bring you an in-depth interview with a master of black and white minimalism, Nina Papiorek.
+ In an inspirational video, get 5 ideas to help beat creative block & keep your mind thinking creatively.
+ We discuss the pros and cons on whether you should take the plunge and switch to a mirrorless camera.
+ We feature a mesmerizing timelapse combining the beauty of astrophotography and light painting.
+ And don't miss the lowdown on the Sony Alpha 1 camera - the best Sony camera you can currently buy!
Get All This and More In A Content Packed Issue!