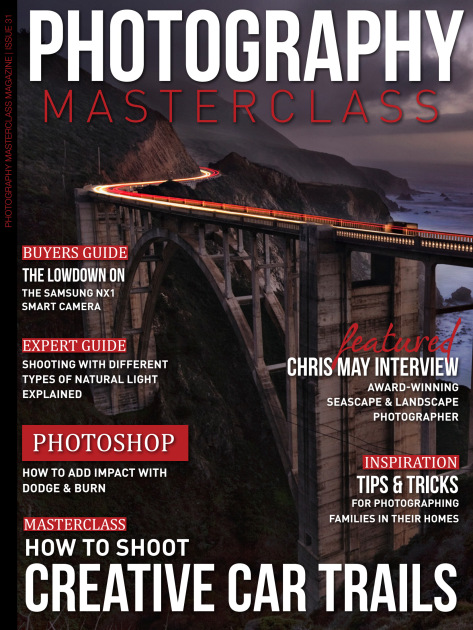 Jun 30, 2015
Photography Masterclass Magazine Newsstand
Issue 31
In this issue
This issue of Photography Masterclass features our in-depth masterclass on how to shoot creative car trails, and an expert guide on shooting with different types of natural light.
We demonstrate how to easily add impact to your photos using the dodge and burn technique in our Photoshop video tutorial, and bring you an in-depth interview with multi award-winning seascape and landscape photographer, Chris May.
Get all this and more in this content packed issue!