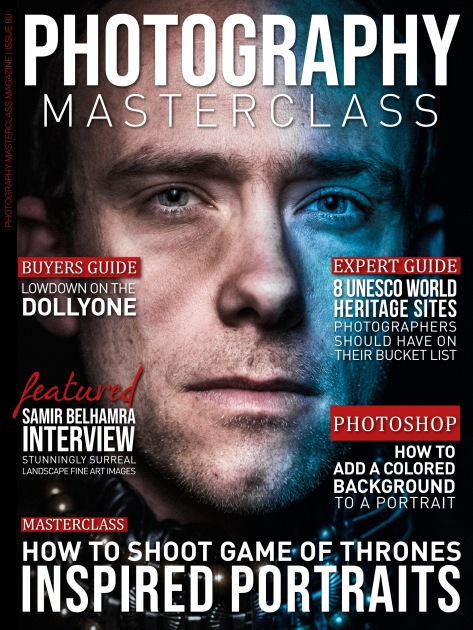 Aug 01, 2019
Photography Masterclass Magazine Newsstand
Issue 80
In this issue
There's something simple yet powerful about the Game of Thrones poster portraits. If you're a lover of the show, or even if you're not, re-creating the look of these portraits can be a lot of fun. We show you how to setup the lighting and post process the images to create your own spin-off Game of Thrones inspired portraits.
Also in this issue:
+ Expert Guide: 8 UNESCO World Heritage Sites Photographers Should Have On Their Bucket List
+ Editors Choice Gallery: A Handpicked Selection Of Our Favorite Photos
+ Photoshop Video Tutorial: How to Add a Colored Background to a Portrait
+ Inspiration Video: Three Simple Questions to Improve Your Photography
+ Interview: Samir Belhamra Interview | Stunningly Surreal Landscape Fine Art Images
+ Buyers Guide: Lowdown on the DollyONE
+ Readers Gallery: Your Very Best Shots Showcased
Get all this and more in this content packed issue!