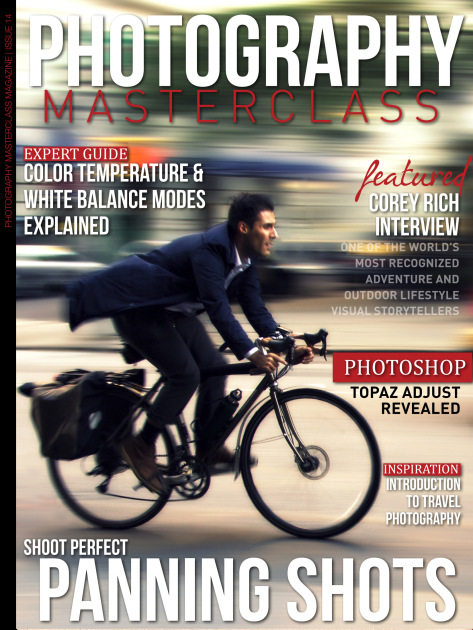 Jan 01, 2014
Photography Masterclass Magazine Newsstand
Issue 14
In this issue
This issue of Photography Masterclass features our in-depth masterclass on how to shoot perfect panning shots, and an expert guide on understanding color temperature and white balance modes.
Larry Lourcey continues our Photoshop series with a great video tutorial demonstrating his favourite Photoshop plugin Topaz Adjust, and we have the pleasure of bringing you an in-depth interview with one of the worlds most recognized adventure and outdoor lifestyle visual storytellers, Corey Rich.
Get all this and more in this content packed issue!