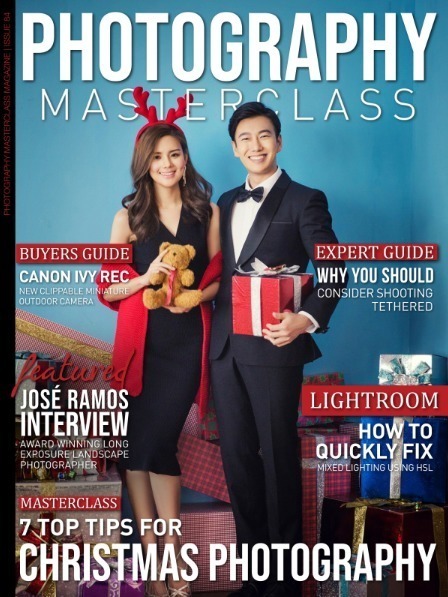 Dec 01, 2019
Photography Masterclass Magazine Newsstand
Issue 84
In this issue
Christmas is a magical time of year and a great time to take photographs. There are beautiful lights and decorations and a festive feel to be captured! In this issue, discover our 7 top tips for capturing Christmas with your camera and creating fantastic images.
Also in this issue:
+ In our expert guide, we discuss why you should consider shooting tethered.
+ You'll discover 10 ways for photographers to stay inspired, in an inspirational video tutorial.
+ We interview long exposure landscape photographer, José Ramos, whose incredible work has been featured in publications worldwide.
+ We feature a handpicked selection of our favourite photos in our Editor's Choice section.
+ You'll learn how to quickly fix mixed lighting in Lightroom in a great video tutorial.
+ We feature a rare and magnificent timelapse of the remote night skies of eastern Alaska.
+ We also give you the lowdown on the Canon IVY REC, new clippable miniature outdoor camera from Canon!
Get All This and More In A Content Packed Issue!