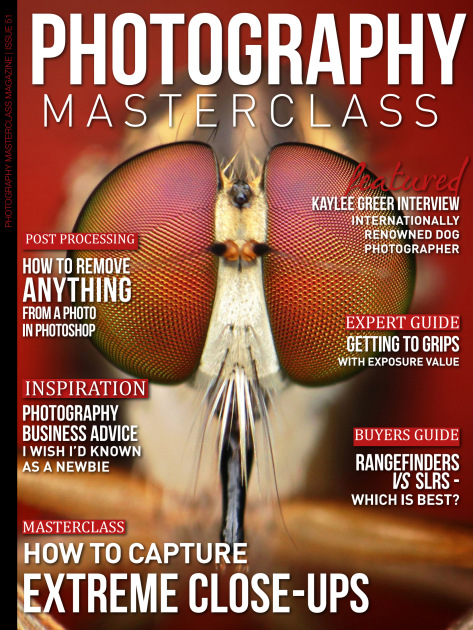 Mar 01, 2017
Photography Masterclass Magazine Newsstand
Issue 51
In this issue
Close-up photography can bring a whole new world into perspective. The ordinary can become fascinating when photographed close-up. In this issue we show you how with a little effort and know-how, you can produce stunning close-up work of your own, and get some really unique and interesting shots!
Also in this issue:
+ Professional photographer, Jenna Martin, shares her hard earned photography business advice that she wishes she'd known as a newbie.
+ In our expert guide, we get to grips with what Exposure Value is, and how you can use it to its full advantage in your photography.
+ We speak to internationally renowned Dog Photographer, Kaylee Greer, about her unique photographic style which seems to capture the very souls of the dogs she photographs!
+ We feature a handpicked selection of our favourite photos in our Editor's Choice section.
+ You'll learn how to remove anything from a photo in Photoshop in a great video tutorial.
+ We feature a beautiful timelapse from Kai Gradert that showcases the predictability of the planetary system we live in.
+ We also have a look at Rangefinders Vs SLR cameras - and let you decide which one is best.
Get All This and More In A Content Packed Issue!