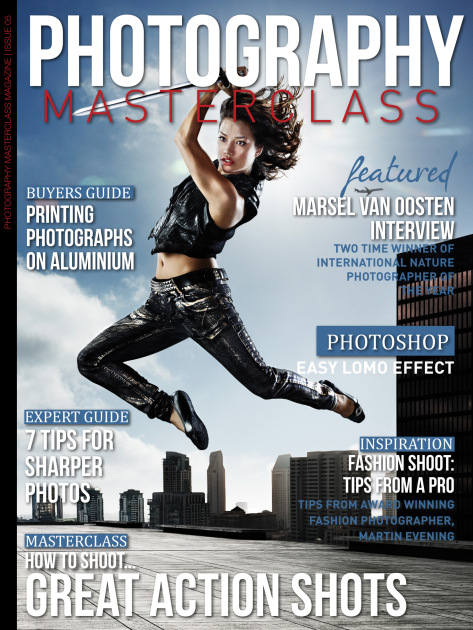 Apr 01, 2013
Photography Masterclass Magazine Newsstand
Issue 5
In this issue
Taking fantastic action shots is not necessarily something that is intuitive to photographers. Most people need to practice a little bit in order to get great results. It's easy to be put off the idea of action shots, as they can seem fairly daunting to achieve. Fortunately, by following the easy steps in this issue, you can ensure that you get perfect results and shoot great action shots every time.
Also in this issue:
+ We bring you an in-depth interview with the two times winner of International Travel Photographer of the year, Marsel van Oosten.

+ Sharp photos are something all of us want, so in this issue's expert guide we have 7 tips to help you get sharper shots.
+ Pro fashion photographer, Martin Evening, gives us his invaluable advice on how to organise a successful fashion shoot.
+ And our Photoshop series continues, where Larry Lourcey shows you how to easily add a Lomo effect to your photos.
Get all this and more in a content packed issue!