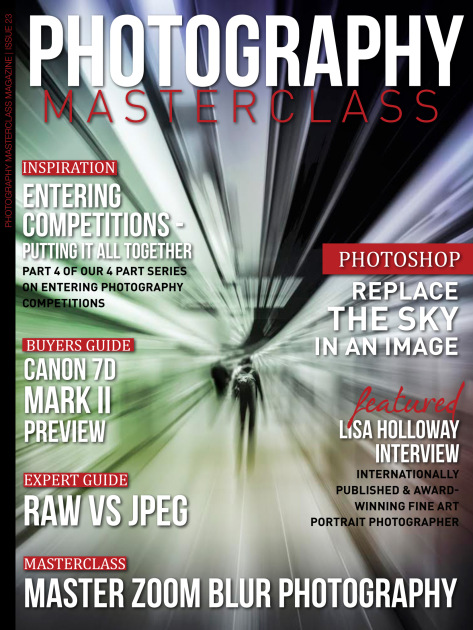 Oct 21, 2014
Photography Masterclass Magazine Newsstand
Issue 23
In this issue
This issue of Photography Masterclass features our in-depth masterclass on mastering zoom blur photography, and an expert guide on choosing RAW vs JPEG format.
Larry Lourcey demonstrates how to easily replace the sky in an image in his Photoshop video tutorial, and we bring you an in-depth interview with internationally-published, award-winning fine art portrait photographer, Lisa Holloway.
Get all this and more in this content packed issue!