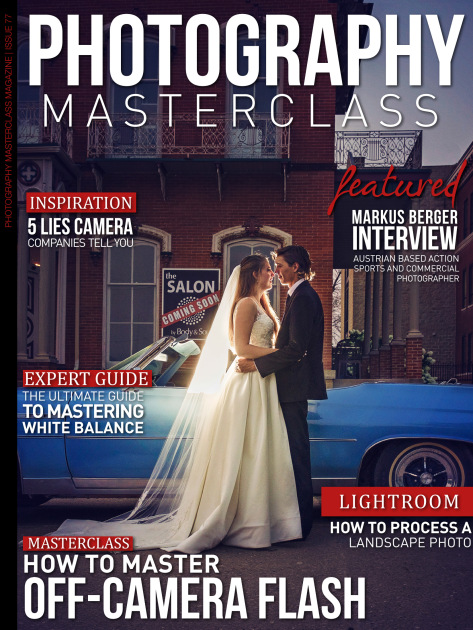 May 01, 2019
Photography Masterclass Magazine Newsstand
Issue 77
In this issue
Using Flashguns (Speedlights) off camera opens up a world of creative possibilities and are a useful addition to any photographer's arsenal. Knowing how to use flash off camera gives you more control over your light and how you light your subject, helping to prevent the hard, flat light that direct on camera flash can sometimes produce. In this issue you'll discover everything you need to know to master off camera flash and create some truly beautiful and creative images.
Also in this issue - become a master of White Balance in our ultimate guide; learn some tips and tricks to processing a landscape photo in a great Lightroom video tutorial. We also being you an in-depth interview with Austrian Based Action Sports And Commercial Photographer, Markus Berger. And don't miss the lowdown on the Flash Q, the world's smallest wireless flash trigger system.
Get all this and more in this content packed issue!