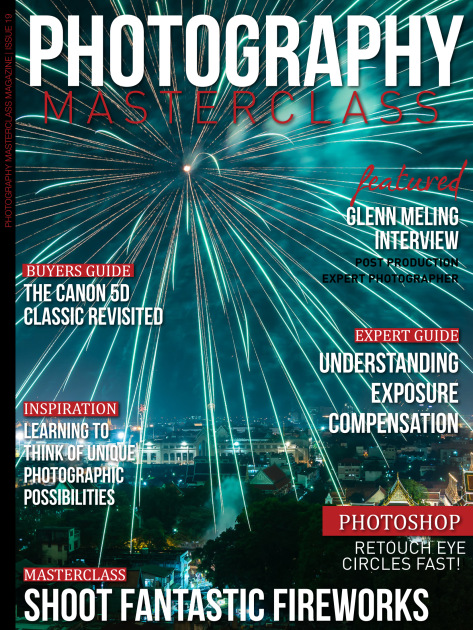 Jun 01, 2014
Photography Masterclass Magazine Newsstand
Issue 19
In this issue
This issue of Photography Masterclass features our in-depth masterclass on how to shoot fantastic fireworks, and an expert guide on understanding exposure compensation.
Larry Lourcey demonstrates an extremely simple Photoshop technique to get rid of eye circles fast, and we have the pleasure of bringing you an in-depth interview with NFF Photo of the Year Winner 2013, Glenn Meling.
Get all this and more in this content packed issue!