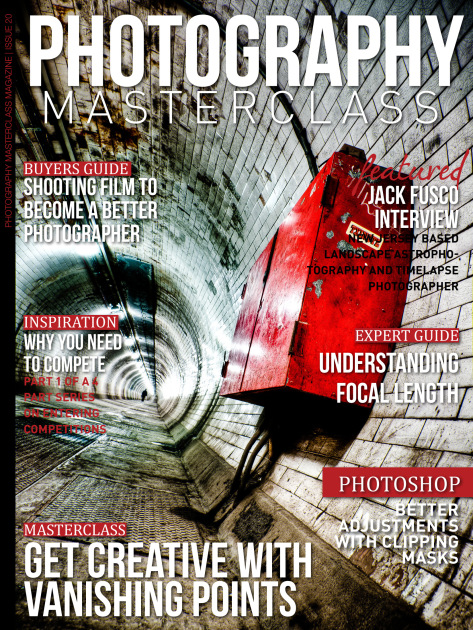 Jul 01, 2014
Photography Masterclass Magazine Newsstand
Issue 20
In this issue
This issue of Photography Masterclass features our in-depth masterclass on getting creative with vanishing points, and an expert guide on understanding focal length.
Larry Lourcey demonstrates an extremely simple Photoshop technique to to better adjust your photos using clipping masks, and Pete Manktelow delves into why shooting with film can help you to become a better photographer.
Get all this and more in this content packed issue!