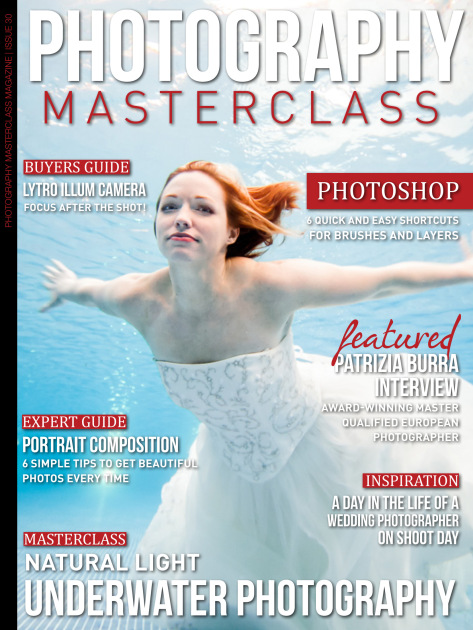 May 28, 2015
Photography Masterclass Magazine Newsstand
Issue 30
In this issue
This issue of Photography Masterclass features our in-depth masterclass on shooting natural light underwater photography, and an inspirational guide on the day in the life of a wedding photographer on shoot day.
We feature "Watchtower of Turkey" - a timelapse video gone viral, and bring you an in-depth interview with award-winning Master Qualified European Photographer, Patrizia Burra.
Get all this and more in this content packed issue!