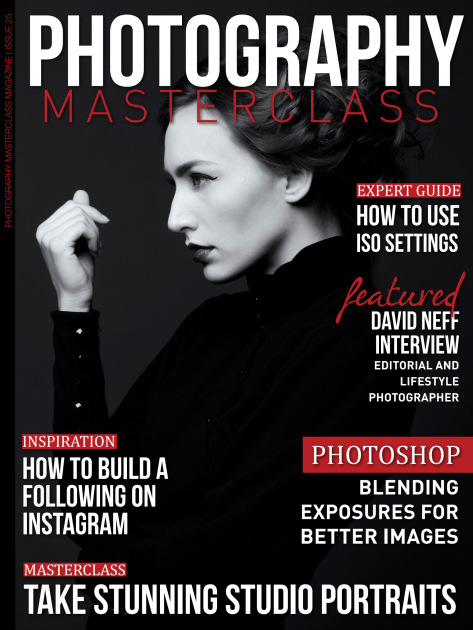 Dec 18, 2014
Photography Masterclass Magazine Newsstand
Issue 25
In this issue
This issue of Photography Masterclass features our in-depth masterclass on how to take stunning studio portraits, and an expert guide on using ISO settings.
Larry Lourcey demonstrates how to blend exposures for better images in his Photoshop video tutorial, and we bring you an in-depth interview with editorial and lifestyle photographer, David Neff.
Get all this and more in this content packed issue!