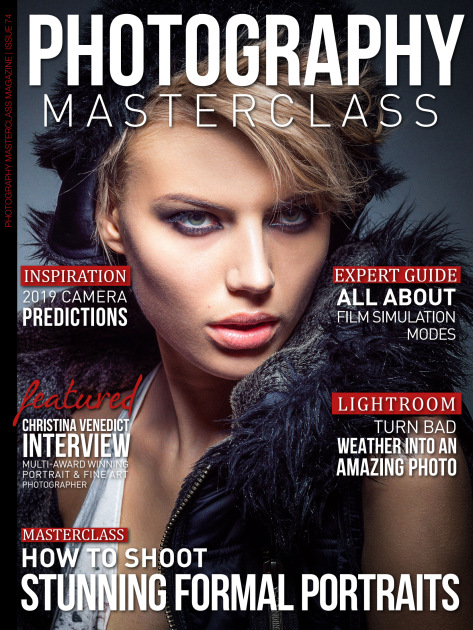 Feb 01, 2019
Photography Masterclass Magazine Newsstand
Issue 74
In this issue
Formal portraits are some of the most well-known types of portraiture - best known for their carefully posed subjects with effective lighting and backgrounds. Taking formal portraits successfully requires good technical knowledge and practice. In this issue, we look at everything to need to know to shoot stunning formal portraits of your own, from start to finish.
Also in this issue:
+ All About Film Simulation Modes
+ Editors Choice Gallery - A Handpicked Selection Of Our Favorite Photos
+ Lightoom Tutorial - Turn Bad Weather Into An Amazing Photo
+ 2019 Camera Predictions
+ Christina Venedict Interview - Multi-Award Winning Portrait & Fine Art Photographer
+ Lowdown on the Fujifilm GFX 50R and GFX 100S - New Medium Format Mirrorless Cameras From Fuji
+ Readers Gallery - Your Very Best Shots Showcased
Get All This and More In A Content Packed Issue!