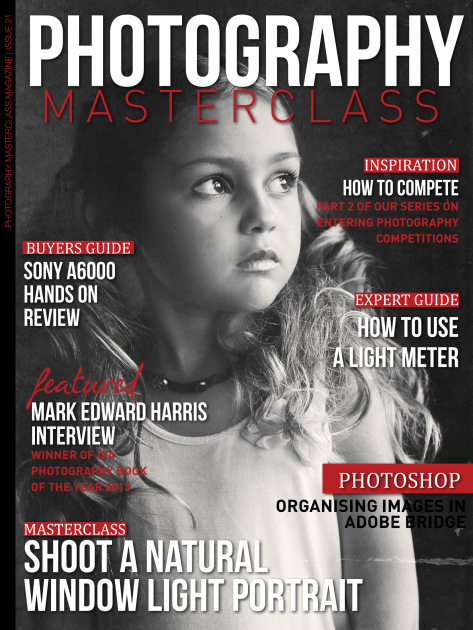 Aug 01, 2014
Photography Masterclass Magazine Newsstand
Issue 21
In this issue
This issue of Photography Masterclass features our in-depth masterclass on how to shoot a natural window light portrait, and an expert guide on how to use a light meter.
Larry Lourcey demonstrates how to better organise your images using Adobe Bridge, and we bring you an in-depth interview with IPA Book photographer of the year winner, Mark Edward Harris.
Get all this and more in this content packed issue!