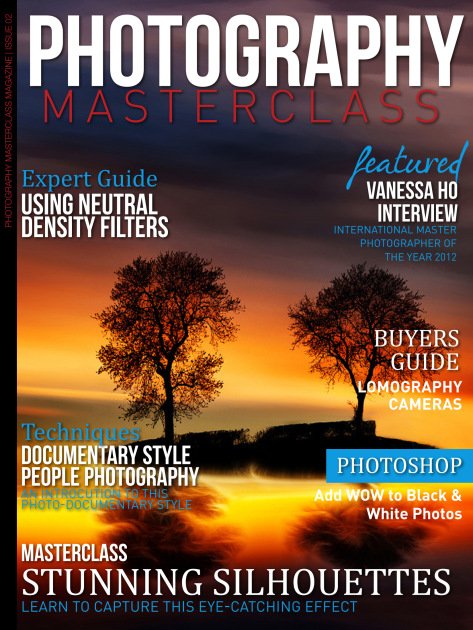 Jan 01, 2013
Photography Masterclass Magazine Newsstand
Issue 2
In this issue
This issue of Photography Masterclass features an expert guide on using Neutral Density filters, and a Masterclass teaching you how to shoot stunning silhouettes.
Our Photoshop series kicks off with a video tutorial on how to add some WOW to your Black & White images, and we have the pleasure of bringing you an in-depth interview with the winner of the International Master Photographer of the year award, Vanessa Ho.
Get all this and more in a content packed issue!