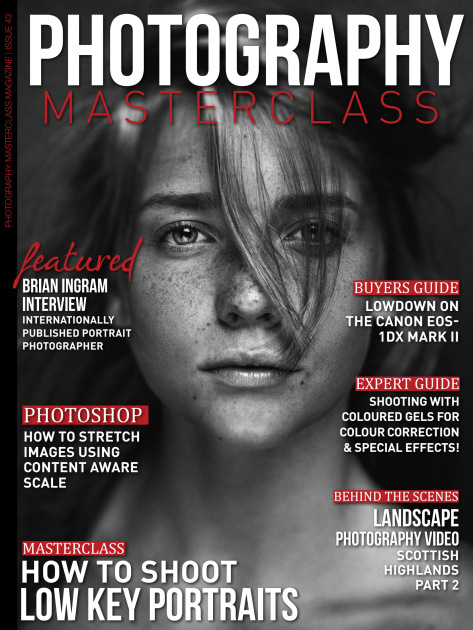 Jul 01, 2016
Photography Masterclass Magazine Newsstand
Issue 43
In this issue
The low key lighting style uses dark tones and selective lighting to create dramatic images. In this issue we go in-depth into how to achieve this look. By working with shadows and using them to produce high impact portraits, you'll learn exactly how to create dramatic images like these yourself!
We also interview internationally published portrait photographer, Brian Ingram, who has some incredible examples of low key portraits himself (you can see one of his images on the cover!)
We've got plenty of other great articles and videos to keep you inspired, including an expert guide on shooting with coloured gels for colour correction and adding special effects to your photos! We look at how easy it is to stretch images using the content aware scale in Photoshop; Showcase another great behind the scenes video from landscape photographer Kevin Roberts; Look at a handpicked selection of our favourite photos in our Editor's Choice feature section; and Ryan Sitzman gives us the lowdown on the Canon 1DX Mark II.
Get all this and more in a content packed issue!