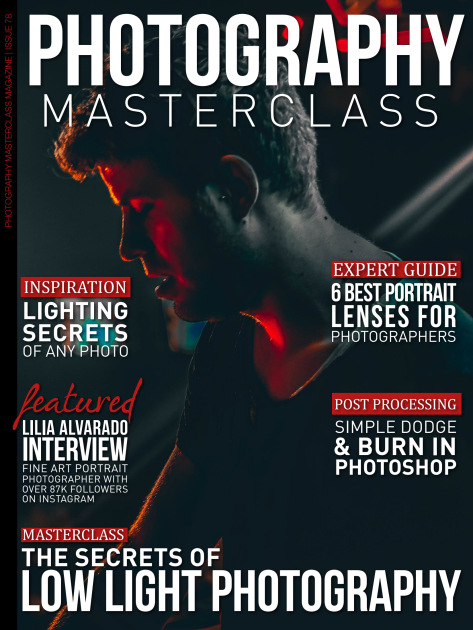 Jun 01, 2019
Photography Masterclass Magazine Newsstand
Issue 78
In this issue
Shooting in low light is often considered one of the most difficult types of photography, with many photographers thinking that low light is 'bad' light. But what if I told you that nothing could be further from the truth and you can actually produce some really beautiful and creative images using the low light with just a little know-how. In this issue we cover exactly how to work with low light to create some truly unique and stunning images.
Also in this issue:
+ Expert Guide: 6 Best Portrait Lenses For Photographers
+ Editors Choice Gallery: A Handpicked Selection Of Our Favorite Photos
+ Photoshop Video Tutorial: Simple Dodge & Burn
+ Inspiration Video: Lighting Secrets of Any Photo
+ Markus Berger Interview - Fine Art Portrait Photographer With Over 87k Followers on Instagram+ Buyers Guide: Lowdown on the Lens Distortions Mobile App
+ Readers Gallery: Your Very Best Shots Showcased
Get all this and more in this content packed issue!